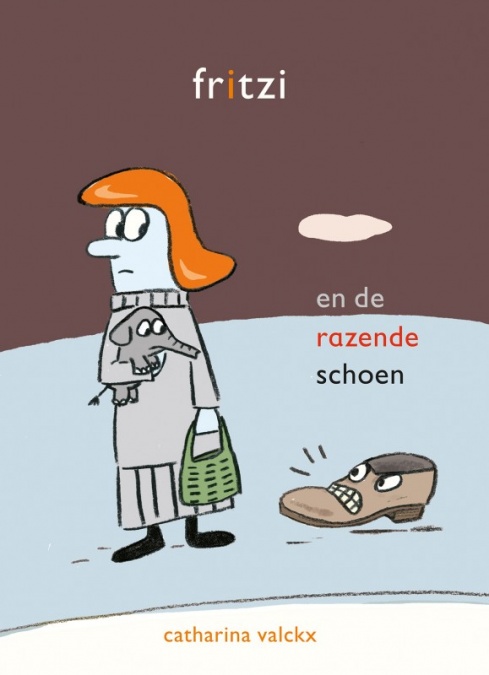 Fritzi is uit!
Het gekste boek dat ik tot nu toe heb gemaakt.
Over een dametje, Fritzi, en een naaktslak (Miranda), een heel klein olifantje (Poet) , een warme bakker en natuurlijk een razende schoen.
Fritzi et la chaussure enragé en librairie aux Pays-Bas.

The Dutch version of "Fritzi and the raging shoe" is available now.
It is the most absurd book that I made so far. It is about a little lady (Fritzi), het friend the slug (Miranda in the Dutch version), a very tiny elephant (Poot), a friendly baker ans of course the raging shoe.
Age 3 and up