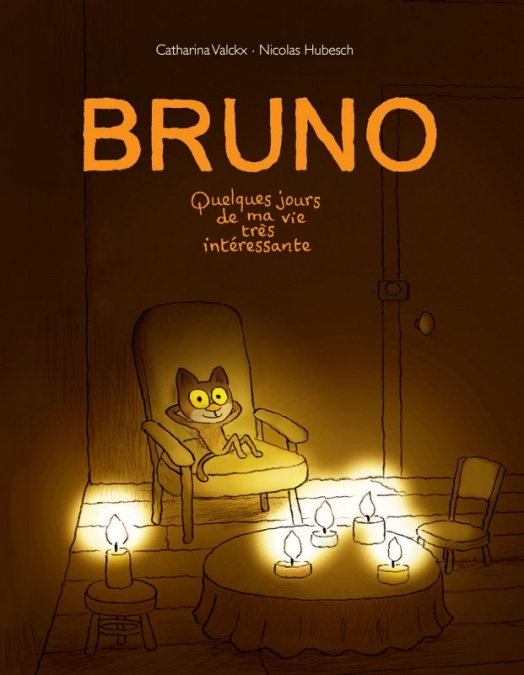 Des prix! Awards!
Bruno, quelques jours de ma vie très interessante a gané le Prix Bernard Versele, le fameux prix belge francophone, dans la catégorie 3 chouettes - à partir de 7 ans. 10.000 enfants ont voté après avoir lu une sélection de 5 livres.
Un article dans La libre Belgique:
http://www.lalibre.be/culture/livres-bd/prix-versele-les-cinq-livres-les-plus-chouettes-de-l-annee-5b0d147e553291b801523723
Bruno, some of the most interesting days in my life so far, has won the famous Belgian Bernard Versele award in the category 7 years and up. 10.000 children voted after having red a selection of five books.
Luigi, il giorno in cui ho regalato una pianta a uno sconosciuto, has won the Italian Scelta di Classe Award. The award of the public libraries of Rome.

"LUIGI. Il giorno in cui ho regalato una pianta a uno sconosciuto" illustrato da Nicolas Hubesch e scritto da Catharina Valckx ha vinto il Premio Biblioteche di Roma - Scelte di classe, sezione Lettori da 6 a 7 anni. BRAVI!!!
La premiazione si terrà a Roma venerdì 25 maggio alle ore 10:30 presso la sala Sinopoli dell'Auditorium Parco della Musica. Un HIP HIP URRA' a LUIGI!!!!
http://gallinevolanti.com/luigi-giorno-cui-regalato-pianta-uno-sconosciuto/