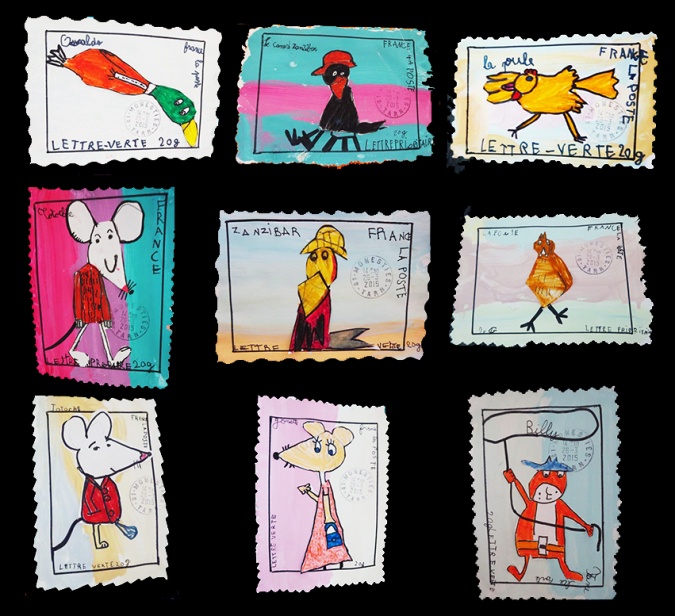 Timbres/stamps/postzegels
Mai 2015
Ces formidables timbres réalisés par les CP/CE1 de Mme Galan, à Le Garric, pas loin d'Albi.
Ils représentent des personnages de mes albums: Totoche, Osvaldo, la poule Susie, Billy et Josette.
These great stamps inspired by characters from my books have been designed by the children of Mrs Galan's class, in Le Garric, south of France.