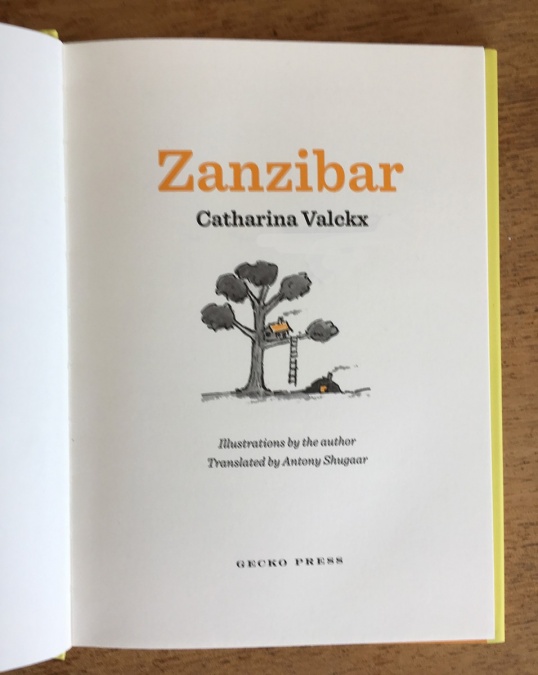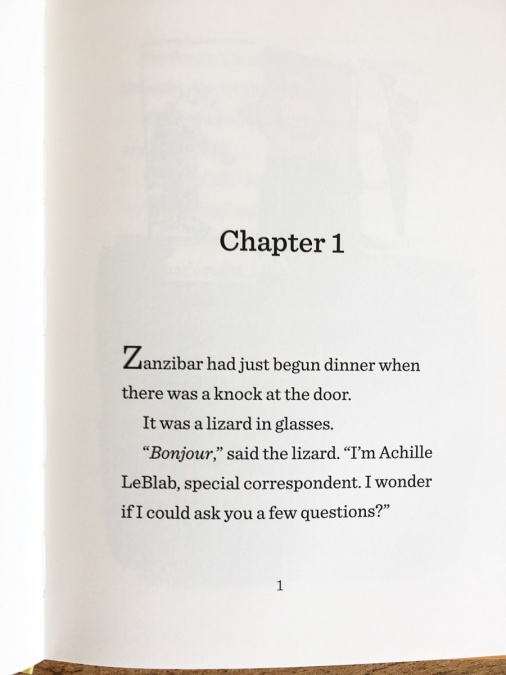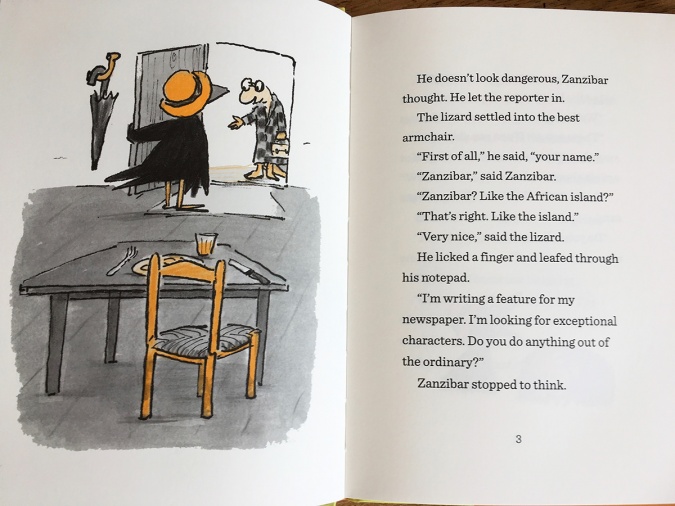 Zanzibar in English
What a wonderful surprise that after all these years Gecko Press (New Zeeland) translated my book in English.
This story was published for the first time in 2003, in French. It has been translated in German, Chinese, Vietnamese and Taiwanese.
In China it got the Bing Xin Award in 2011, for best first reading book.
In France it has been mentionned for years on the list of recommanded litterature for primary school.
It is a very fine and funny translation by Antony Shugaar (humour is difficult to translate). He already did a great job on 'Bruno, some of the most interesting days in my life so far', a book that I made with the illustrator Nicolas Hubesch. But this one I illustrated myself :). Now I hope that the English-speaking children will enjoy it !
Here some nice reviews:
Bookwagon.co.uk:
'Zanzibar' is a friendly, inventive and really readable early chapter book. It is unpredictable, curious and so charming. Bookwagon recommends this title hugely as a 'forever' title that younger, newer, growing in confidence readers, will enjoy wholeheartedly.

NZ PoetryBox:
Zanzibar by Catharina Valckx is a junior chapter book featuring a reporter called Achille LeBlab (a lizard) and a crow called Zanzibar.
..... Hmmm! You will have to read the book to find out what happens to incredible Zanzibar BUT this is a story of good friends and things both ordinary and extraordinary – oh and excellent mushroom omelettes.
A delicious read indeed.
Bobs Books Blog NZ
Wonderful story about the quest for fame. Is it worth it?
Zanzibar crow is at home doing what he is good at and what he enjoys – cooking omelets and eating them. I could live with that. Achille LeBlab a journalist with the local paper knocks on his door and asks if he can do anything exceptional.
When told he is ordinary Zanzibar sets out to do something exceptional to prove Achille wrong and to find fame. He choses to show a rare feat of strength by lifting up a camel with one wing although a skinny dromedary will do.
See how he gets on in this very entertaining and readible short novel for junior readers although older readers will get a kick out of this too. Beautifully illustrated with the characters of Zanzibar and his friends. Outstanding.