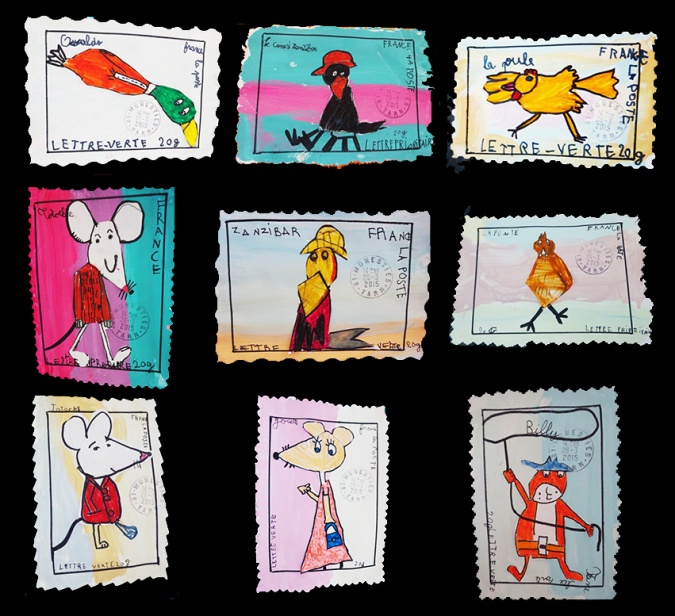 timbres/postzegels
mai 2015
Quelle joie de découvrir ces merveileux timbres représentant les personnages de mes albums!
Ils ont été réalisés par la classe de CP, CE1 de Mme Galan, de l'école du Garric, près d'Albi.
These wonderful stamps, showing characters from my pticture books, have been designed by the class of Mrs Galan, in Le Garric, nearby Albi (South of France).