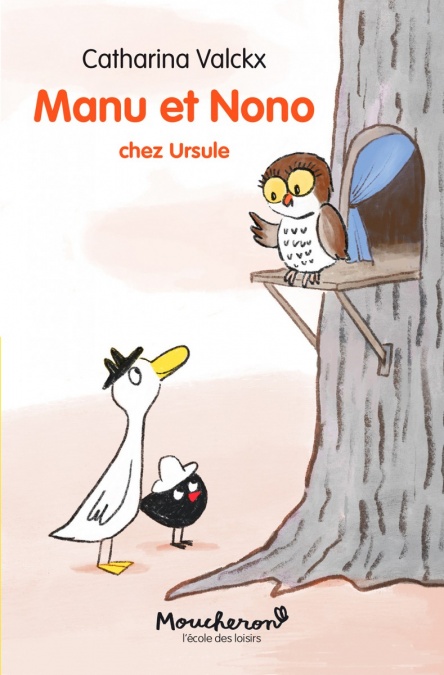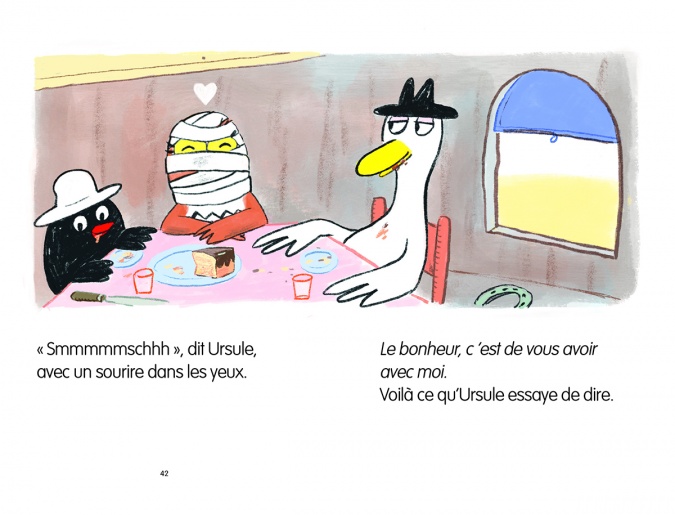 Manu et Nono chez Ursule
Un nouveau Manu et Nono!

Cette fois les amis sont invités chez leur amie Ursule.
Ce sont deux histoires:
La première raconte comment Manu et Nono réussisent in extremis à trouver un joli cadeau pour leur amie. Un cadeau qui porte bonheur.
La deuxième histoire démontre que ce bonheur n'est pas forcément immédiat :)

Les phrases sont simples, en gros caractères, le texte est très illustré. Idéal pour le lecteur débutant!
A new first reader with the friends Manu and Nono!
They visit their friend Ursula. The books consists of two stories. The first one tells how they manage last minute to find a nice gift for their host. The second how this gift comes to cause some trouble, even if it is an object that's known for bringing luck...