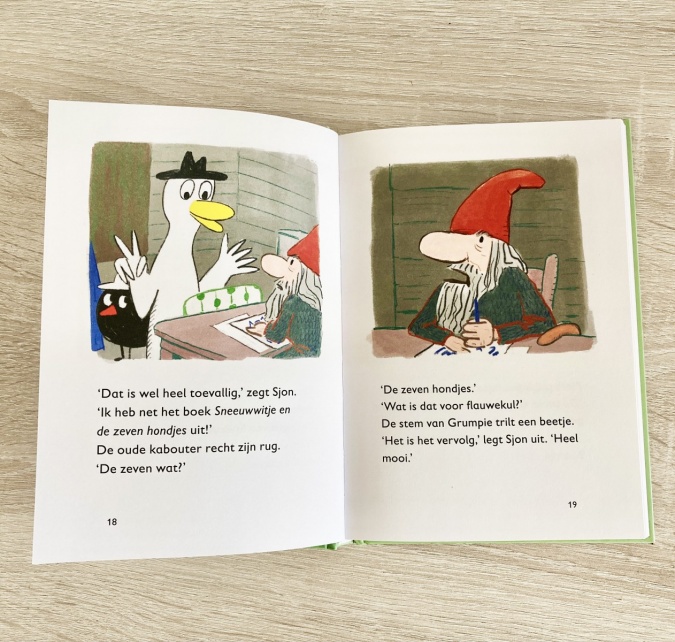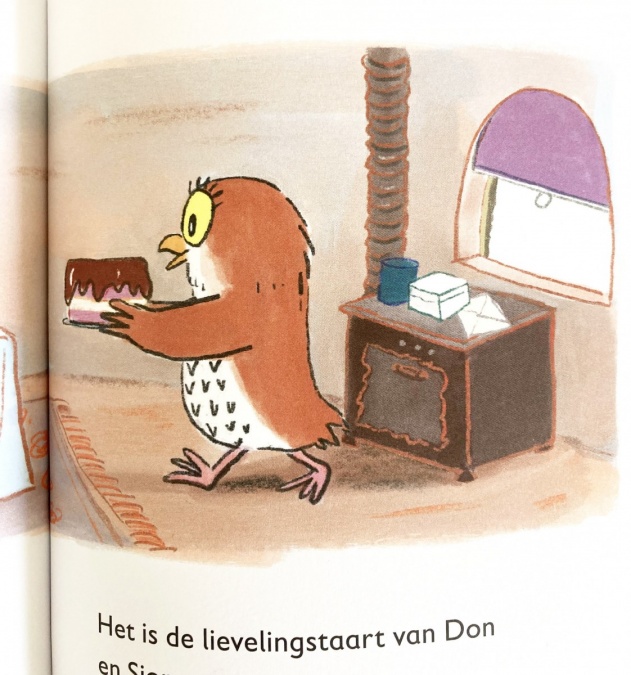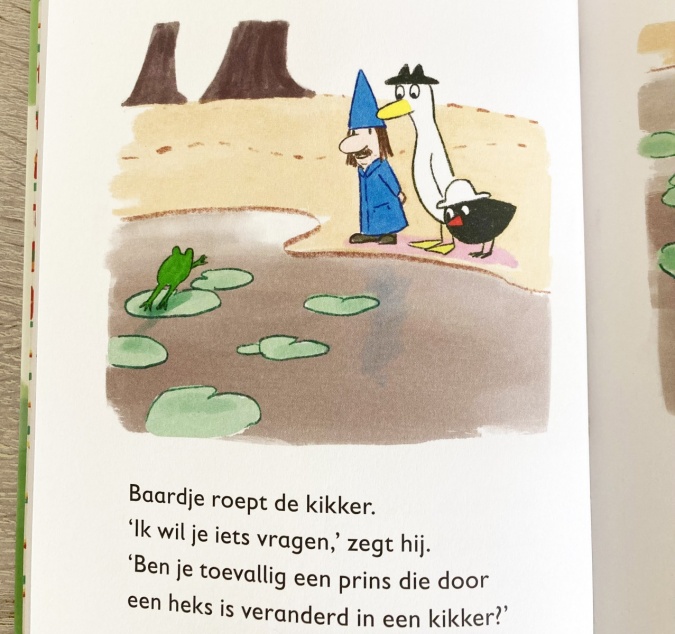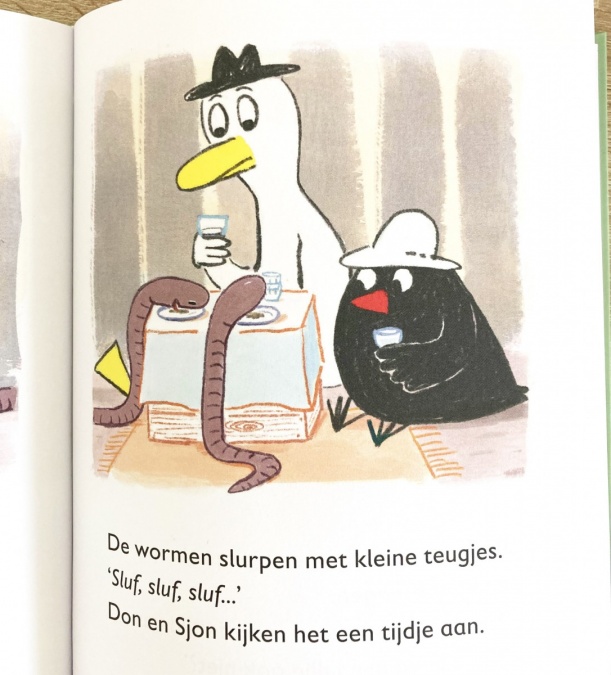 Nieuwe Don en Sjon!
Mei 2023
De derde bundel avonturen van Don en Sjon is uit!
5 nieuw verhalen voor beginnende lezers.
Don en Sjon komen sprookjesfiguren tegen. Dat wil zeggen, ze komen een kabouter tegen die weer een andere kabouter kent, die nogal beroemd is. En een kikker die beweert een kikkerprins te zijn. Ook krijgen ze bezoek: Pa en Mu, de wormen, en later een hele familie pissebedden. Het is altijd maar afwachten hoe het gaat met bezoek! De pissebedden kunnen alvast niet bij Don en Sjon thuis afspreken want ze mogen niet uitdrogen. Ze spreken af op een donkere vochtige plek. Dat begint al goed. O ja, ze krijgen ook een brief. Maar helaas kunnen Don en Sjon niet lezen.
Uitgegeven in de geweldige serie Tijgerlezen van Querrido.
Eerste leesboek - Dikke letters, korte zinnen, veel illustraties .
Toutes ces histoires paraïtront ou sont déjà parues en français dans la collection Moucheron de L'école des loisirs.
"La lettre" fait partie de "Manu et Nono cherchent les mots".
'Les lutins' et 'Le prince grenouille' sortiront en janvier 2024 dans le recueil "Manu et nono en plein conte de fées"
'Don and Sjon ans the seven woodlice'
Five new stories starring the birds Don and Sjon (in French Manu et Nono).
Here the two friends meet some fairytale characters. That is, they come across a dwarf who knows yet another dwarf, who is quite a famous one. And a frog who claims to be a frog prince. They also receive visitors. Pa and Mu, the worms, and later a whole family of woodlice. The woodlice can't meet at Don and Sjon's house because they may not dry out. They meet in a dark damp place. That's off to a good start. Oh yes, Don and Sjon also get a letter. But unfortunately they cannot read.
First reading, age 6 and up
L'école des loisirs for the French edition, Querido for the Dutch and Moritz Verlag for the German ones.