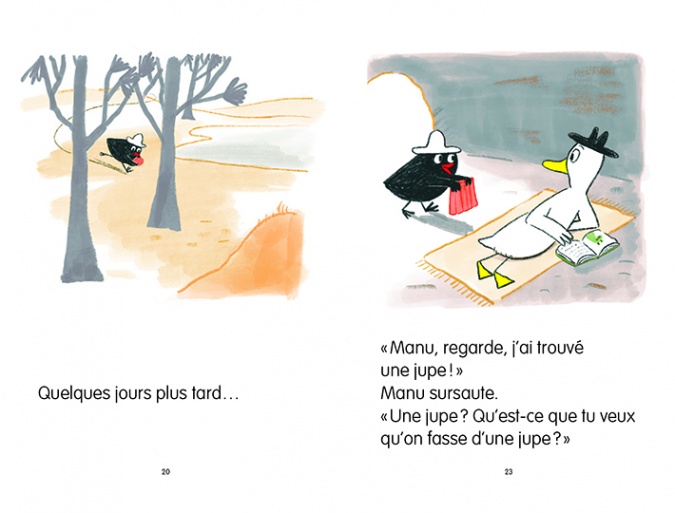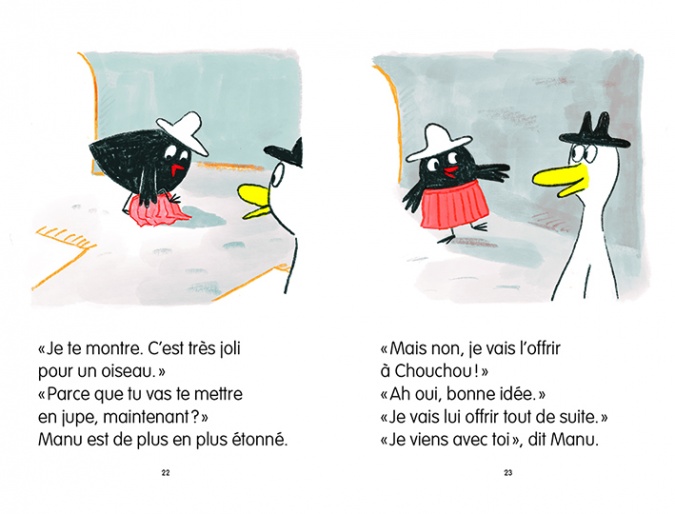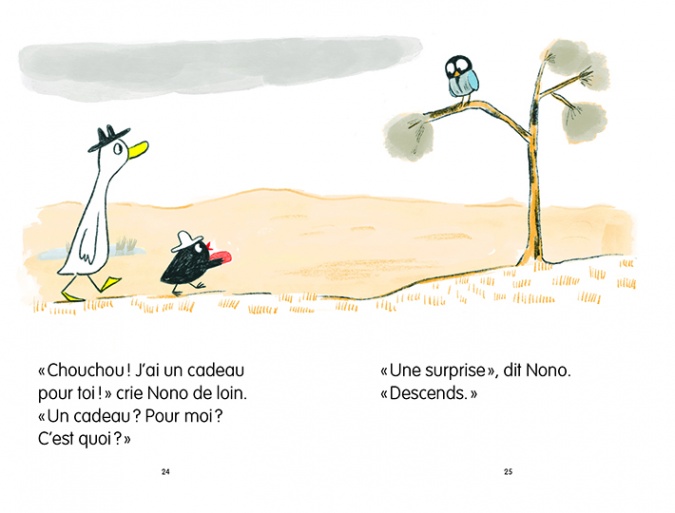 Manu et Nono, le coup de foudre
Pour les lecteurs débutants, mon éditeur L'école des loisirs a lancé la collection Moucheron. Le texte est en gros caractères, bien lisibles, les paragraphes sont courts, les pages sont aérées et très illustrées, tout est là pour réussir à le lire, ce petit livre!
Le Tome 1 s'appelle: Manu et Nono, le premier gâteau.
This is the second small chapter book with Manu and Nono, the two best friends.
This time Nono falls in love, later on he finds a skirt for his sweetheart and of course his best friend is still Manu!
Early reading, age 6 and up.