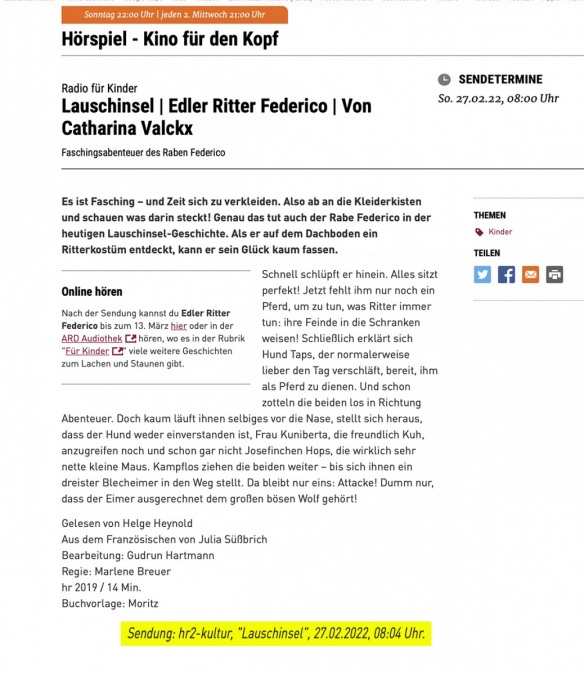 German radio pla- 27 jan
Für meine (kleine) Deutsche Freunde:
Am Sontag 27 Januar wird "Edler Ritter Federico" als Hörspiel gesendet auf hr-2, Lauschinsel- Radio für Kinder. Um 8 Uhr (!!?), aber auch später noch zu hören via der Internetseite von hr-2.
On Sunday 27 January, the German radio station hr-2 will broadcast my book 'Edler Ritter Federico' as a radio play. It came out in French in 2004 as "Coco Panache", and was translated into German in 2028 by Julia Süssbrich for Moritz Verlag.
Vive la radio!