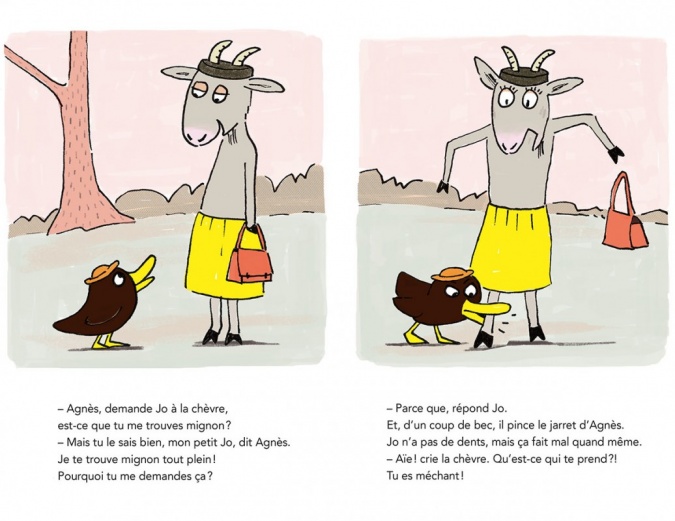 En librairie, Jo!
Ça y est, il est là!
Ça parle d'un petit canard qui en a assez que tout le monde le trouve mignon. Il décide de devenir méchant. Très méchant.
About a little duck that is fed up beeing called sweet and cute all the time. He decides to become naughty. Very naughty.