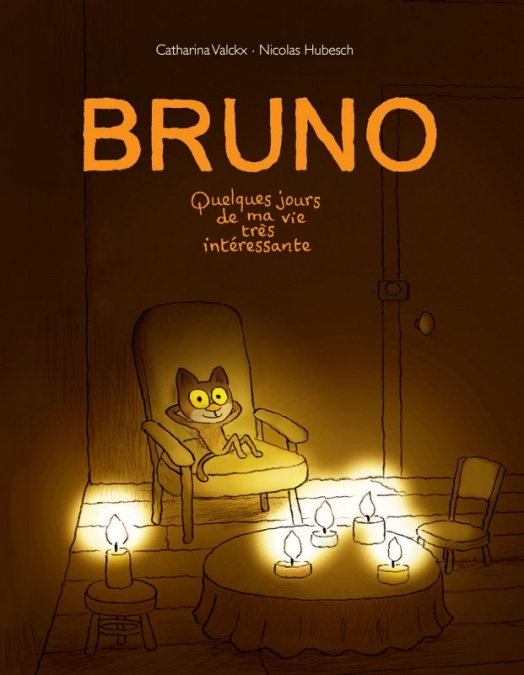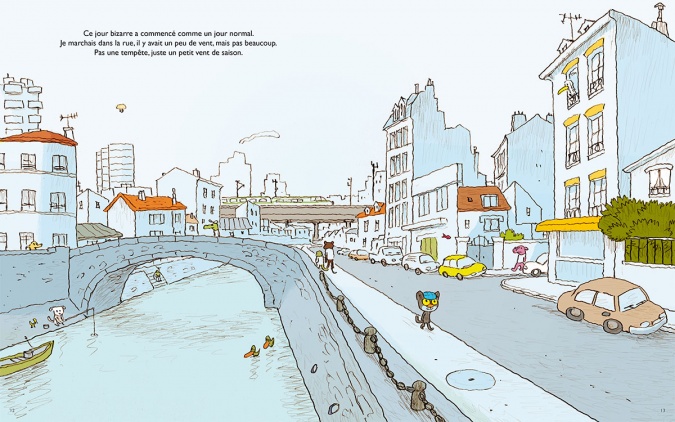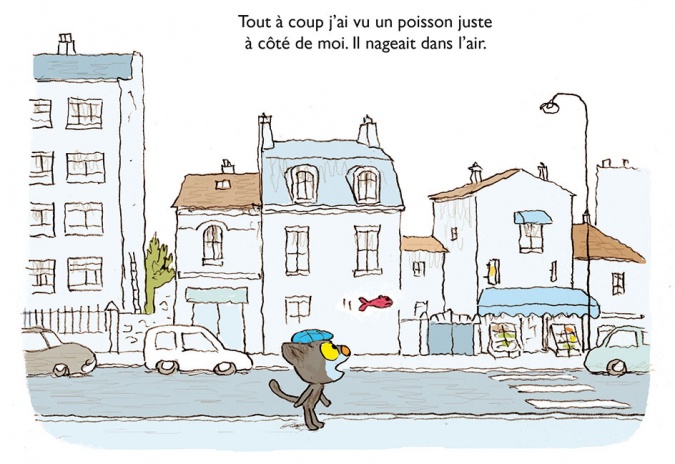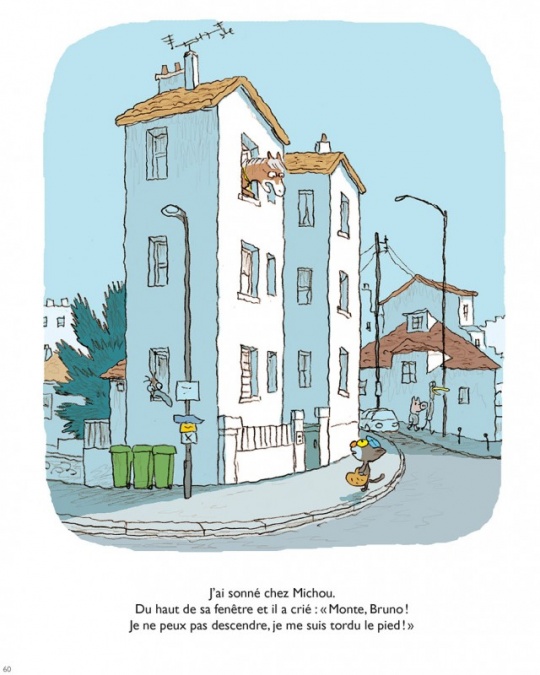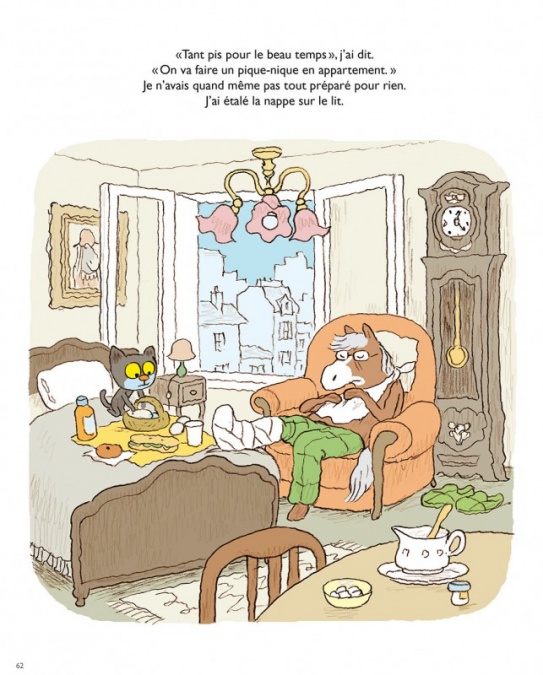 Un livre avec Nicolas Hubesch
Le gros livre que j'ai fait avec NICOLAS HUBESCH
C'est la première fois que j'ai écrit un texte sans l'illustrer moi-même. J'adore le travail de Nicolas, et je lui ai demandé s'il aimerait que j'écrive pour lui. Le résultat est un gros livre: Bruno, quelques jours de ma vie très intéressante
Plusieurs histoires, plusieurs jours de la vie de Bruno, le chat, et ses amis. Michou - le vieux poney, Pû - le poisson, et Titi - le canari qui mélange les mots.
Chaque chapitre raconte une journée. Le plus long compte 22 pages, le plus court 2. Dans l'ordre:
-Un jour bizarre
-Un jour de pluie
-Un jour de panne d'électricité
-Un jour idiot (qui finit plutôt bien)
-Un jour beaucoup moins intéressant
-Un jour presque parfait
Comme je m'en doutais, les illustrations de Nicolas s'accordent à merveille avec mon texte. Son humour rejoint le miens. Et il a dessiné un cadre formidable: la banlieue. Une banlieue attachante, des coins de rue sans prétention, à l'architecture brouillonne, qu'on connait tous. Et uns scène dans les escalators d'une gare, absolument géniale.
Vivement novembre!
It's the first time I wrote a text for someone else. I love the work of Nicolas Hubesch, a French illustrator, so I asked him if he would like me to write a story for him.
The result is this quite thick book: Bruno, a few days of my very interesting life .
As I already thought, Nicolas's illustrations match wonderfully with my text. His humour is in tune with mine. The book tells a few days of the life of this friendly cat called Bruno and his friends: Michou the old poney, Pû the fisch, and Titi the canary that mixes words when speaking.
Each chapter consists of a different day. The longest chapter counts 20 pages, the shortest 2.
In order of appearence:
-A weird day
-A rainy day
-A day of power failure
-A stupid day (that ends quite well)
-A much less interesting day
-A nearly perfect day
Nicolas drew a great setting: the charming suburbs of a big city. With it's chaotic architecture and low profile street corners that we al know.
Coming out soon!